Facts about Denmark
Danish society is a classic welfare state with a generally high standard of living. Get a quick outline of need-to-know's about Denmark.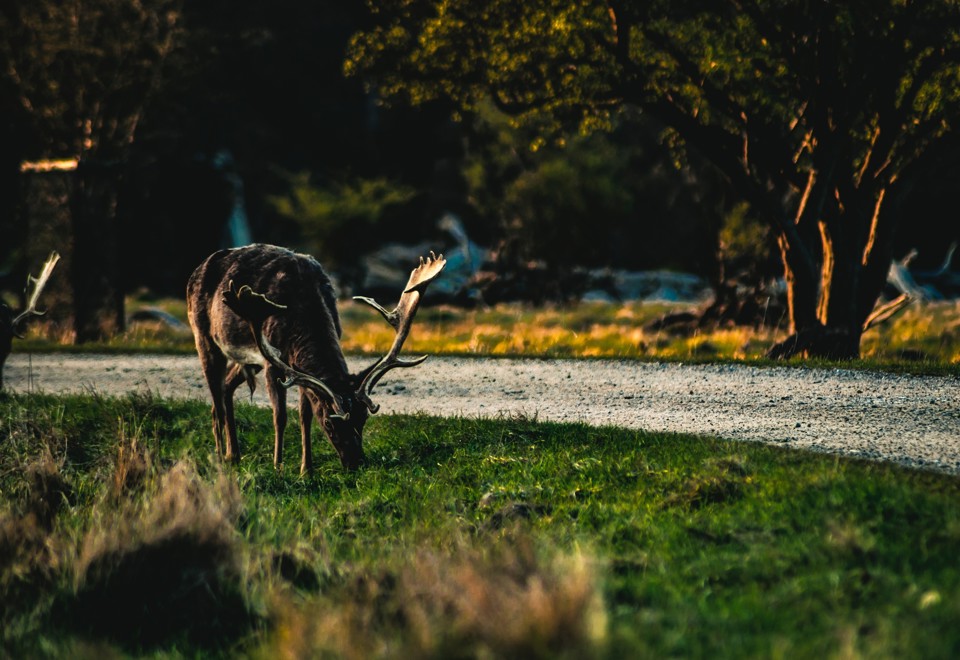 14.05.2020 12:42
Facts about Denmark
Purchasing power in the Danish capital of Copenhagen is similar to that of other large European cities, and prices are considerably lower than in, for example, New York when housing costs are included.
Salaries in Copenhagen are the third highest in the world – only surpassed by Zurich and Geneva. And many welfare services that strain household budgets in other countries are either free or state-subsidised in Denmark. Medical help, hospital treatment, schooling and elderly care are all free – and daycare for children is far cheaper than in many comparable countries.
This is why the average Dane pays approx. 50 per cent of his/her income in taxes.
Denmark is a rather small Scandinavian country in Northern Europe. The country covers a total of 43,098 square kilometres, comprising the peninsular of Jutland and more than 400 named islands and 7314 kilometres of coastline.
The country is populated by 5.6 million Danes. The population density is 126.4 per square kilometre. A total of 1.2 million people live in the capital of Copenhagen.
Danes are generally very well educated, and living standards are among the highest in the world. Denmark is a parliamentary democracy and a member of the UN, the OECD, the EU, NATO, Schengen, the OSCE, the IMF, the WTO and others.
In several surveys, the Danes rank as the people who have the highest life satisfaction in the world. Researchers looking into the criteria for life satisfaction venture one explanation: the Danes place great trust in their fellow citizens because, generally, it is very safe to live in Denmark. Corruption hardly ever occurs, and violence and crime rates are low.
Social conventions in Denmark are relatively informal, both privately and at work – and the dress code in Denmark is rather casual. Many Danes are active in local, voluntary cultural and sports organisations.
Denmark is a parliamentary democracy. The Danish Parliament is called 'Folketinget', and the Danes elect their parliamentary representative at least every four years.
Denmark is a classic welfare state. Helping fellow citizens when they fall ill, become old or lose their jobs is considered a joint responsibility. The same goes for high-quality childcare and free schooling for everyone. It is also considered an important joint task to secure a green and clean environment.
Denmark is a monarchy, currently with Queen Margrethe as its ceremonial Head of State. The Danish Royal Family has no political influence, but is of great symbolic importance to the Danes.
Denmark is a representative democracy where the most important decisions are made by elected politicians in the national parliament, regional councils or local councils.
The national parliament consists of 179 members elected for a four-year term or until the Prime Minister calls an election.
Electors may vote for a party list, for one of the candidates on a party list, or for an independent candidate.
Nordic and EU citizens have a right to vote in local government elections upon taking up residence in Denmark. Citizens from other countries have the right to vote in these elections when having resided in Denmark for four years. The age qualification is 18 years of age. National elections require both Danish nationality and residence.
Denmark is among the world's most secularised countries in which religion plays only a minor, often indirect, role in public life. The Danish Constitution grants citizens full religious freedom.
Nearly 80 per cent of the population are Protestants and members of the national Danish church, the Evangelical Lutheran Church in Denmark, which is supported by the state. The nature of the support is primarily managerial and administrative, and membership of the Evangelical Lutheran Church in Denmark depends on the individual's free choice.
A great many other religious communities exist in Denmark. The second-largest religious group comprises immigrants and others with Islamic backgrounds, and the religious landscape has become more varied over the past decades. The general picture remains, however, one of homogeneous secularity since radical religious groups are few and small outside as well as inside the national church.
The weather in Denmark is not extreme, despite the northerly position of the country. Denmark is placed in the temperate climate zone, and the mild weather is due to west winds and the seas that surround Denmark almost entirely.
The coldest month is January, and the warmest is August – although the warmest summer nights are in July. Average daytime temperatures range from 2°C (35.6°F) in January to 20°C (68°F) in August.
The average wind speed is 7.6 metres per second, which explains why Denmark is one of the world's largest exporters of wind turbines. Rainy days are likely all year round, while snowfall only happens once in a while during winter.
Because of Denmark's northern location in Scandinavia in Europe, the length of daylight hours varies greatly. During winter, sunrise is about 8 am and sunset at 3:30 pm, whereas a summer day starts at 3:30 am and sunset is as late as 10 pm.
In summer, Denmark and the rest of the EU observe daylight saving time, also known as "summer time". It means that clocks are set forward one hour in spring, and they are set back again in autumn. Summer time begins on the last Sunday in March and comes to an end on the last Sunday in October.
Summer time was introduced to have more daylight in the evening and thereby save on electricity for lighting. Today, the scheme is observed by approx. 70 countries.
Written by lifeindenmark.dk, workindenmark.dk, Business Region Aarhus, Consortium for Global Talent and Denmark.dk - Denmark's official internet representative