Practicalities of moving in
You will need to sign up for some services when moving into your residence.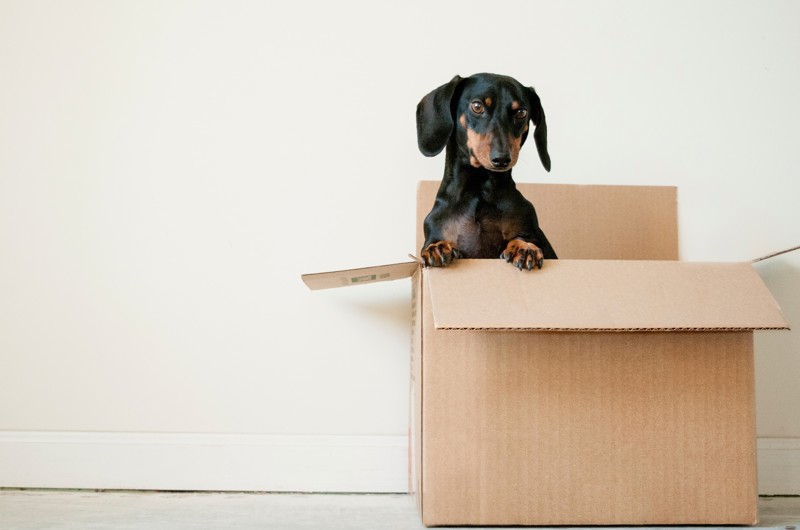 How to?
Getting Internet access, media license and what to do when moving to a new adress in Denmark. LifeInDenmark.dk can help.
Household costs
You will need to sign up for some services when moving into your residence
When you rent housing, expenses for, for example, electricity and water consumption are most often not included in the rent. How much you will have to pay depends on how much you consume.
Your home is equipped with meters, which record your consumption. You can read the meters yourself and you must report the readings to the utility companies once a year and when moving in and moving out.
How to report meters
Reporting meters can often be done online or by phone. The necessary information – customer number and recipient number – is marked on your bill.
Central heating might be included in your rent as a monthly payment in advance. Once a year, the actual amount of consumed heating is read by a company. Typically, they will post a note in your hallway on when to expect their visit. If you are not able to be there, you will be asked to give your keys to a neighbour or the building's caretaker.
Leaving a residence
You must read your meters before you move out and inform your provider. Otherwise you risk paying for more than you have consumed and you will be held responsible for the consumption until the next resident registers as a consumer.
Electricity in Denmark is 230 Volts and the electrical frequency is 50 Hertz. If you bring an electrical appliance to Denmark that does not accept 230 Volts at 50 Hertz, you will need a voltage converter.
These two types of plugs are most common in Denmark:
Plug C: Popularly known as the Euro plug. It is a two-pin unearthed plug
Plug K: Has two round pins and a spade grounding pin.
In residences, general transportable 230 V class I electrical appliances, for example coffee machines, irons and toasters need not be fitted with an earthed plug. If the socket has no earth connection, the ground wire cannot be connected and it is therefore necessary to ensure that the socket is protected by means of ground fault circuit breakers (HFI/HPFI).
There are a great many different providers of TV packages, internet and telephony. Some of them offer packages with all services in one.
There are several ways to gain access to TV channels. In many buildings, it is possible to get a bundle of programmes through cable TV. Another option is to use a satellite disc. Please ask for advice in the shop where you buy or rent your TV or talk to colleagues and friends. Please note also that you must pay media licence.
There are several ways to gain access to the internet. It can be done via ADSL, ISDN, cable TV, satellite master antenna networks ('SMATV') or via mobile broadband.
Internet access via cable TV requires access to cable TV. You can gain access to mobile broadband, for example via a mobile phone, a USB modem or the computer's built-in broadband modem.
ADSL is the most widely used broadband connection in Denmark. Several telecommunications entities provide ADSL connections at various speeds.
Most subscribers to the internet pay a fixed price that is charged on a monthly basis.
Mobile phones, mobile subscriptions, and prepaid telephone cards for the mobile phone are available from a great number of shops and on the Internet.
Please check the specific supply and prices on providers' websites. Their offers change quickly and the competition is tough, so you might save money by doing some thorough market research.
In Denmark, we aim to recycle as much waste as possible in order to be as environmentally responsible as possible.
The municipalities are responsible for providing waste bins and collecting waste from properties. 
If your residence is rented, you may receive housing benefits from Udbetaling Danmark to pay the rent. It depends on a number of conditions whether you can get housing benefits. It depends for example on how much you pay in rent, how many children and adults live there, and what total income is for all who live in the dwelling.
Please contact Udbetaling Danmark if you wish to apply for housing benefits:
Contact Udbetaling Danmark by phone +45 70 12 80 63
You can check if you are entitled to housing benefits and you can also apply for housing benefits via borger.dk's self-service facility – in Danish only:
If you want to change your Danish address, you have to inform the authorities. The online self-service is primarily in Danish (depending on which municipality you live in or are about to move to), but you can always get help to fill it in at the local Citizen Service centre. Or maybe you know a Danish speaking person, who can help you.
Before you can use the online service you need to have a digital signature called MitID:
Remember to bring your MitID – if you want to get help on a self service at the local Citizen Service centre.
You can at the earliest inform the authorities of your change of address 4 weeks before you move and it must be done no later than 5 days after you have moved to your new home.
Written by lifeindenmark.dk, City of Copenhagen, Danish Safety Technology Authority, Danish Business Authority and DR