Alicia and Torben, Ikast
We moved from Mexico City Metropol to Ikast because Torben found a job nearby. The International School Ikast-Brande is based in Ikast – a big plus for our son.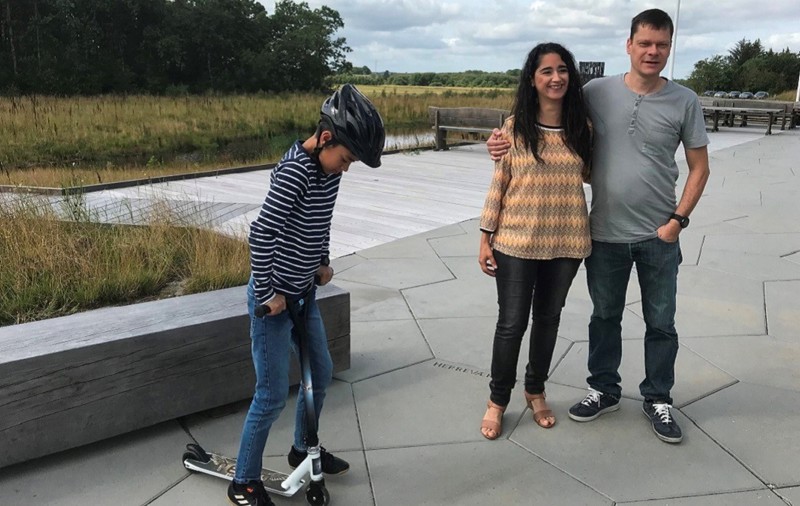 Alicia and Torben moved to Ikast in early 2019, after Torben had lived in Mexico for 25 years. The couple met in Mexico in 1994, when Torben worked as an industrial engineer. They got married and expected to remain in Mexico. That started to change when they had a child.
"Our son should also know Denmark, the Danish language, culture, traditions, and his Danish family. Then he can choose where he wants to live when he grows up."
Alicia and Torben chose to move to Ikast because Torben got a job in Silkeborg. At The International School, their son had the chance to be in an international environment and have contact with Spanish- and English-speaking children. "Now we are considering whether he should go to the public school to learn more Danish".
"We lived in Mexico City Metropol – a city with 22 million inhabitants. There is no way you can compare that to Ikast. We had domestic help and sent our son to private school."
We enjoy the quiet and safety of Ikast, as well as cycling in the beautiful countryside. Ikast is a small but surprisingly international city, and the best way to integrate is to learn the Danish language and culture.
Follow-up: Allan has now started at the local primary school, and he is thriving and rapidly improving his knowledge of Danish.
Good advice
Be open, curious and respect cultural differences and local customs.
We each have our own history, and it takes courage to look beyond cultural stereotypes and see people for what they are. If you do that, you will get to know people. This is the case whether you are a newcomer from another country or another Danish town. "
– Regards, Alicia and Torben
Curious about Ikast?
Learn more at the Danish site.